You are looking for our webshop because you want to buy some products for your ferrets?
Yes, you are in the right place but, we have sad news. Our webshop is currently under maintenance and therefore unavailable. But, that doesn't mean we can't talk about our products, what we had in offer and what we plan to have for you and every other ferret enthusiast!
Friendly Ferret Products For Ferrets
Friendly Ferret is a website and a blog with a few main goals. One of them is developing many different products for ferrets. We are producing hammocks especially made for ferrets that come in 9 different shapes. Each one was tested by our ferrets Frida and Yoda so you can be sure that they are ferret approved.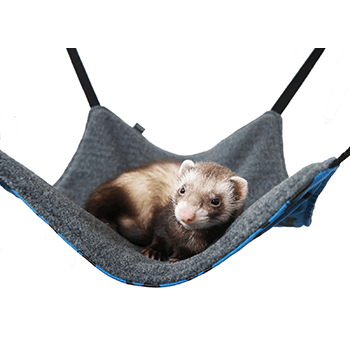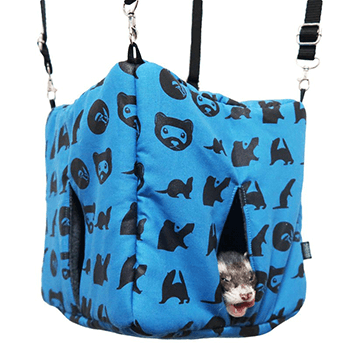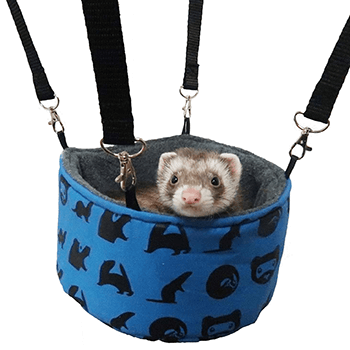 Why I Developed My Own Products?
I started developing my own products because I couldn't find good quality items made for ferrets. The ones I've found weren't ferret-friendly which means they weren't so durable. Ferrets would destroy them in a short time and the best example for that are hammocks. That is why I took the matter in my own hands and made hammocks with help of my ferrets.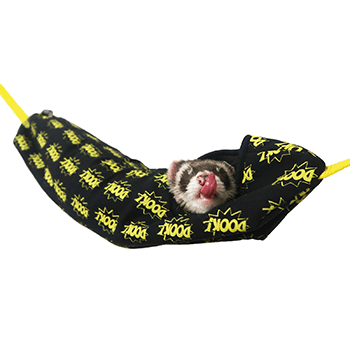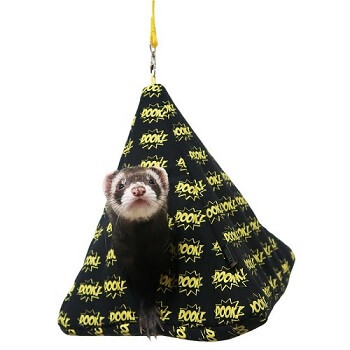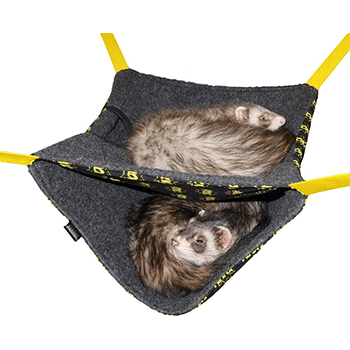 Friendly Ferret Hammocks Are Made For Ferrets
At the moment my webshop is under construction because I am preparing some new hammock designs. I have to test the materials again with my ferrets again so it might take some time. That is why I am asking you for patience. The news with my hammocks is that I will make limited series of each hammock I make. So, if you want to see every new design I make, I suggest you subscribe to my newsletter and you will be the first to see the offer I'll have in store for you and your ferrets! Besides hammock, I plan to make toys, leashes, harnesses, and every other item a ferret owner needs for a ferret!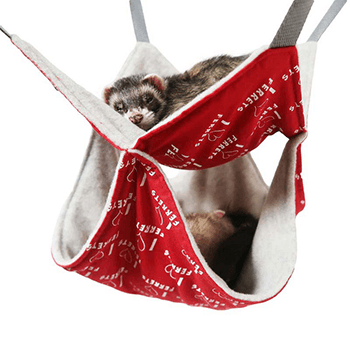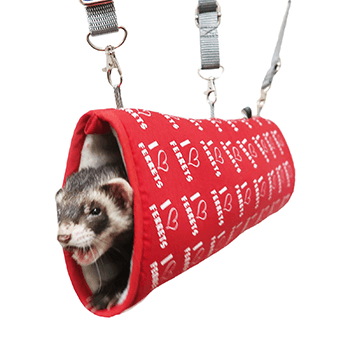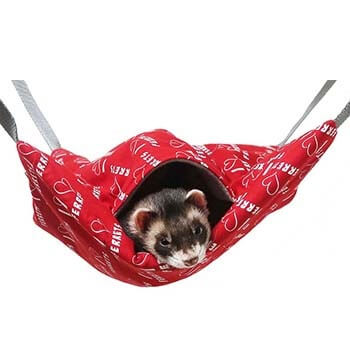 Be the first one to check out our new ferret products!
Friendly Ferret Products For Humans
We haven't forgotten about us humans too. If you check out our offer, you can see that we are offering you hoodies, T-shirts, long sleeve shirts, mugs, lanyards, and many other cool products. All those products have one thing in common and that is – FERRETS! They are a perfect match for every person who knows how amazing ferrets are and they aren't afraid to show it!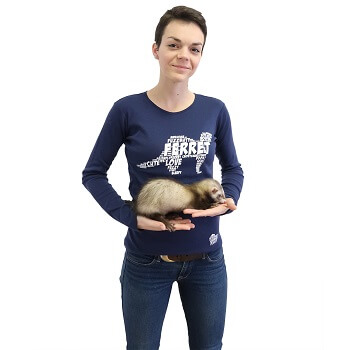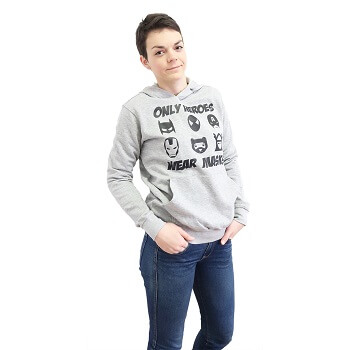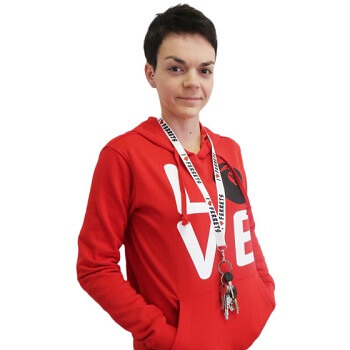 I Loved Making Friendly Ferret Products For Humans
This first series of products allowed me to see how to market breaths when it comes to products for ferret parents. Now that I have learned a lot about it I want to make those products even better, which takes a lot of my time. So, for the last two years, I worked on making every product and every design better. I'm looking forward to continuing with this part of the Friendly Ferret webshop too!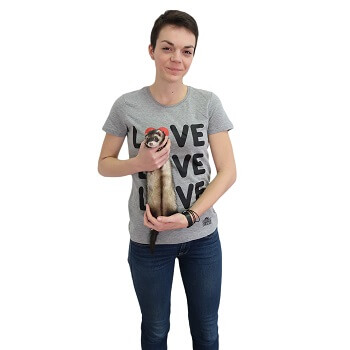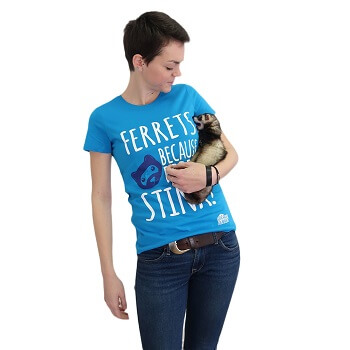 Even Better Ferret Designs For Humans
I am planning to expand my offer of t-shirts, hoodies, lanyards, and other products I made for humans. Besides that, I plan to expand the offer on every product a ferret enthusiast has to have. But, that takes time so I will gradually add them to my webshop in the future so make sure you subscribe to my newsletter and be the first to know about them!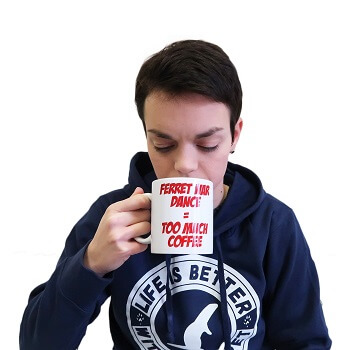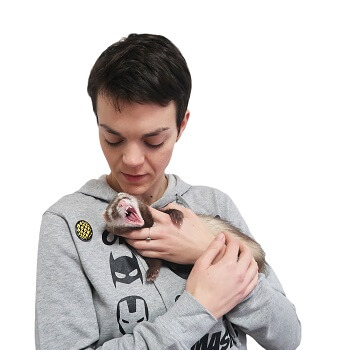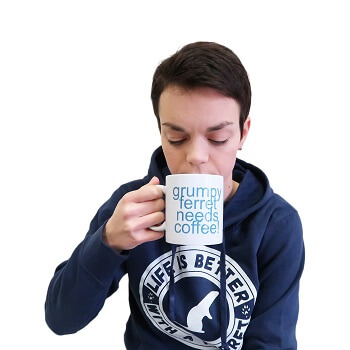 I Want To Make You Happy
The reason I am developing products is not to earn money. My time and effort I've put into the organization and development of each product are worth it when I see the smiles on people's faces my products bring. When I went to ferret shows and I saw people wearing my products made my entire day. I remember one situation when I had to bring one of my t-shirts to a ferret show for one customer. She wasn't sure for the size so I brought different sizes. When she found the size she wanted she was so happy. That moment alone is the best proof that I am doing something right. So, if you are unhappy with any product, please let me know so I can improve it and make you happy because it will make me happy too!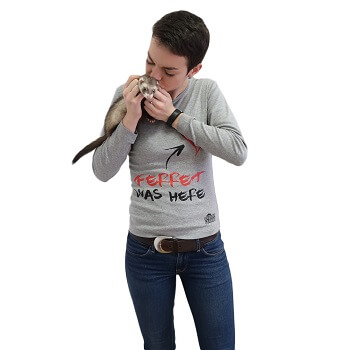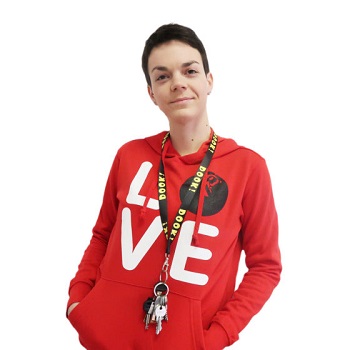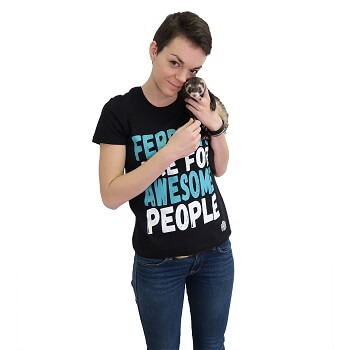 Be A Part Of Ferret Community
The other reason I am doing this is to expand the ferret community. I really want to help and I am trying to talk with anybody who wants to know more or has doubts about ferrets. I am donating a part of my earnings to different ferret shelters to help ferrets in need. This is not just an ordinary ferret-related webshop, it is something I want to do with love for ferrets and ferret people! I am glad I can educate people and share good information about ferrets through my eBook so check out the info about it here. Each your order is an investment in Friendly Ferret so we can develop more products, so we can improve and, in the end, help ferrets and ferret parents all over the world. I want to make Friendly Ferret a good ferret brand, not some money-producing giant made for me to live in wealth.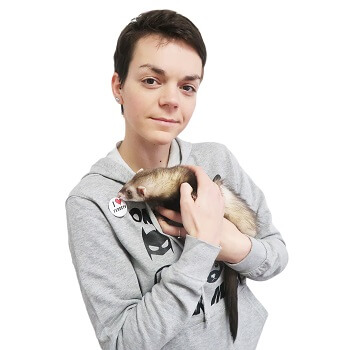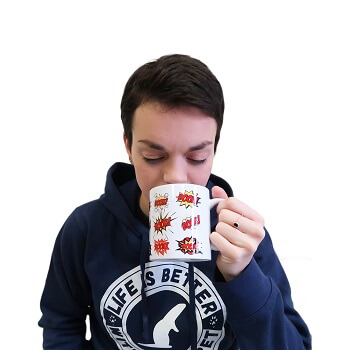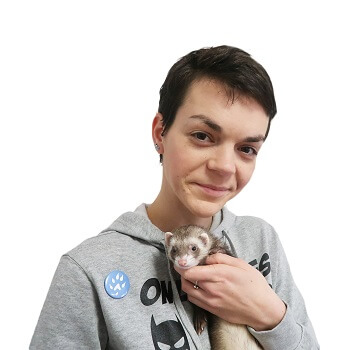 Subscribe now if you want to wear the best clothes for ferret lovers!
Special Friendly Feret eBook
The book has everything you need to know about ferrets, no matter if you already have one (or more) or you want to get one. Anja is the author with a few ferret experts that check information and give their expert opinion on many topics from basic training to illnesses. This eBook is a product of collaboration from ferret experts all over the world. Every ferret expert that works on this book has one goal and that is to educate existing and new ferret owners.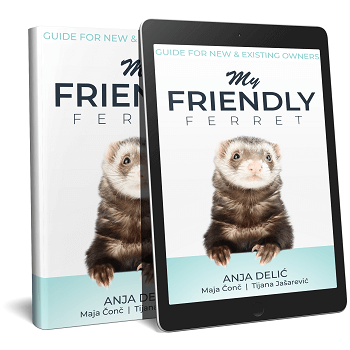 The eBook will be published by August, but you don't have to wait that long to get your online copy. There will be an early release for all ferret parents who want to subscribe to the Friendly Ferret newsletter thanks to the preorder option. So, if you are eager to read the first educational Friendly Ferret eBook, subscribe to our newsletter and you will automatically be a part of the people who wait to preorder!
Subscribe here and be a part of the early release list for ebook!