My name is Stephanie I live in Canada. I am 20 years old and I'm a stay at home ferret mommy.
I found out about ferrets from my friend in high school.
I rescued all my ferrets but my youngest. I have Bugsy, Toby, Lukas, and Finley.
Bugsy and Toby are 1, Lukas is 6 months and Finely is 5 months. They are crazy hyper but very loving.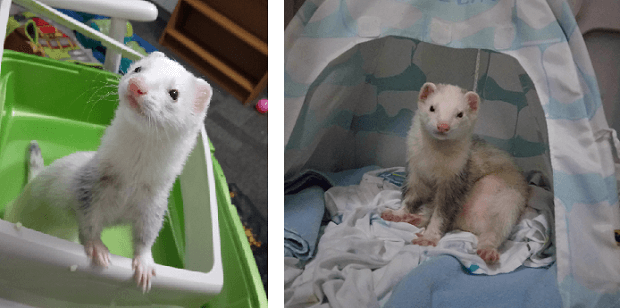 My average day with the is normally lots of play in the morning walks in the evening more play and lots of sleep. I feed them Orijen and not many treats.
My kids like blanket rides, their squeaky toys, ball pits, and lots more.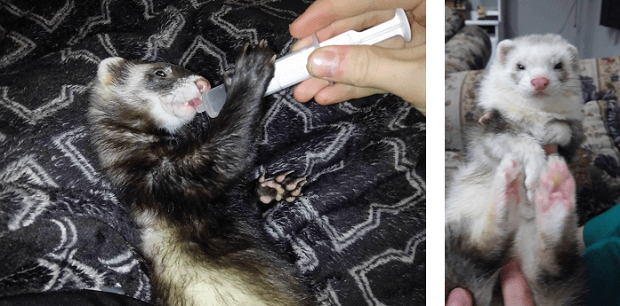 My advice would be to get ready to dedicate your life to them they are children, not something you can just ignore.
My favorite story would have to be when I took Scooter to zombie walk he had a blast and everyone loved him plus he got to walk with zombies!
Your fuzzy ferret friends,
Toby, Bugsy, Lukas, and Finley!